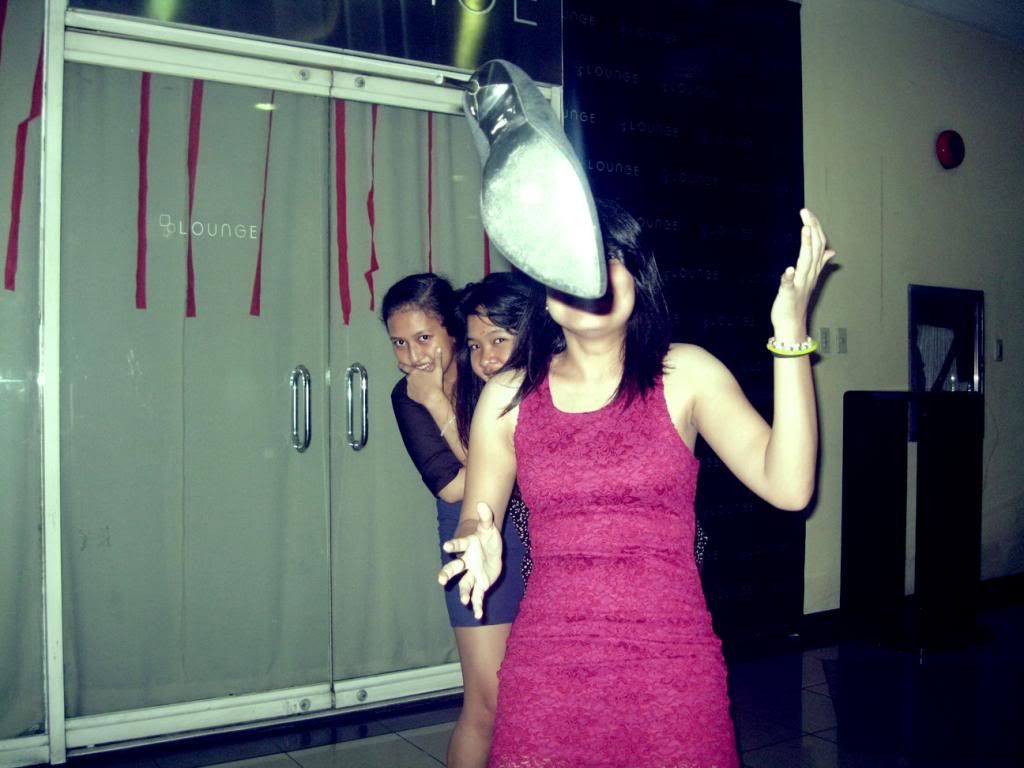 THE HUSBANDS
Sofifi introduced my to Stef. When I found out that Stef plays in a band, I started mumbling about my rock star frustrations because puta I can't help but cry hysterically whenever I meet someone who actually plays in a band.
Pero joke lang yun syempre.
The three of us finally decided to form a band. Sofia came up with "The Husbands". Does it not sound cool? Hehe. Pero of course this shit would not last as I live/study so freakin far away from where they study.
At least we came up with a rad band name, right? Huhu
I never really delete blurred shots because blurred shot rock so here's a blurred photo of the debutante!
The room was filled with neon-colored balloons and fuzzy wires and light stick bracelets woohoo!
Stef has ultra smooth skin! I mean super really velvety smooth!
Thanks for the arm candies, Sofia! hihihihihiihi
We got a little bored and I felt a little out of place so we decided to have a lookbook-ish shoot outside and these are what we came up with k yuck vain
Is not Sofia's outfit just the coolest?! Eh siya na rock star
Stef swagger
The rears
Okay so what creature is this? HAHAHA